Are you looking for Office Space In Kensington?
Below is some general information that may be useful if you are considering renting flexible workspace in the Kensington district of London.
Kensington is an affluent district in West London, or more precisely, West Central London. It has a population of circa 65,000, according to the 2011 Census, and lies within the Royal Borough of Kensington and Chelsea.
The district is well-known for arts and cultural institutions – it is home to; the Royal Albert Hall, the Science Museum, the Natural History museum, the Design Museum and the Earls Court arena, to name a few.
Kensington has many international links and is home to many of London's international embassies – in this district, you will find embassies belonging to; Russia, Romania, Paraguay, Ukraine, Thailand and Nepal, as well as many others – many of these are located in close proximity to Kensington Palace – the official London residence of the Duke and Duchess of Cambridge, and Prince Harry.
Although London's French Embassy is located in the neighbouring district of Knightsbridge, Kensington is home to other French institutions such as; the Lycée Français Charles de Gaulle, the French Consulate, and the French Embassy Cultural Department.
The commercial centre of the district is Kensington High Street and was actually voted London's second best shopping street in 2005 due to the wide variety of shops and establishments. It has some well-regarded shops and restaurants including; Whole Foods, The Ivy Kensington Brasserie, The Roof Gardens, Balan's Soho Society and Ranoush Lebanese fast food restaurant.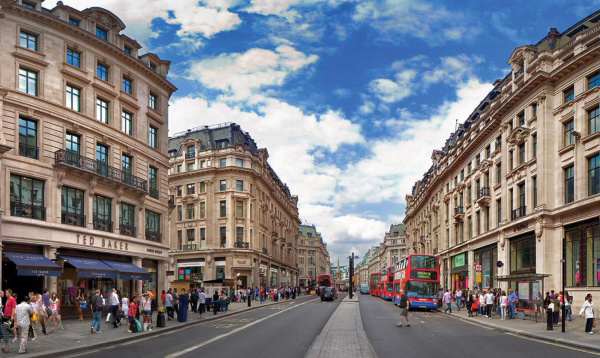 London has many areas in which to rent office space – the most well-established and traditionally associated with being major business districts being the City, Canary Wharf and the West End, however, many other districts in the UK's capital provide office space options and Kensington is no exception.
There are also slightly more traditional serviced office options such as those provided slightly further up High Street at number 230 – these provide all of the services you would require, in very well-styled, and fitted and kitted-out space. More Details on Managed Offices In the Kensington area can be found here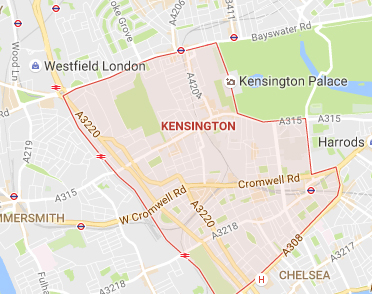 Whether it be due to the close proximity of well-respected institutions such as the aforementioned embassies and museums, or due to the varied and efficient offerings of High Street, or the quieter and more independent alternative working environment, Kensington provides many options when it comes to renting office space.
There is the exceptional Pavilion business members club that combines business with pleasure and provides luxury meeting rooms, private office suites as well as relaxing lounges set over six floors on bustling Kensington High Street. Pavilion also incorporates The Ivy Kensington Brasserie and details can be found here.