Are you looking for Office Space In LA?
Here are some Key Facts about the Los Angeles area
The City of Los Angeles is located in Southern California (or SoCal, as the locals refer to it) and is the 2nd largest city in the US, after New York City, with a population of approximately 4 million. Although it has a diverse economy that includes the tourism and fashion industries, as well as others,  it is widely regarded as the capital of the entertainment industry as it is home to Hollywood and major film studios including; Paramount, Universal, and 20th Century Fox.
Hollywood has several offices for rent and this location is particularly popular to those associated with the entertainment industry. Companies may wish to locate on Sunset Boulevard and rub shoulders with other high-profile occupiers such as; L.A. Models, the Comedy Store and the Directors Guild of America.
Other popular locations in which to rent office space in Los Angeles include; Beverly Hills, Maker City, Culver City and Downtown. There are further popular locations just outside of the city limits and these include: Pasadena, Glendale, and Burbank – home of Jay Leno's Garage.
We found a good selection of available Los Angeles Offices with The Office Providers here
If you are looking to find an office to rent for your new or existing business, in the entertainment capital of the world, then an office address, physical or virtual, in LA could be the best you could acquire in terms of networking and status.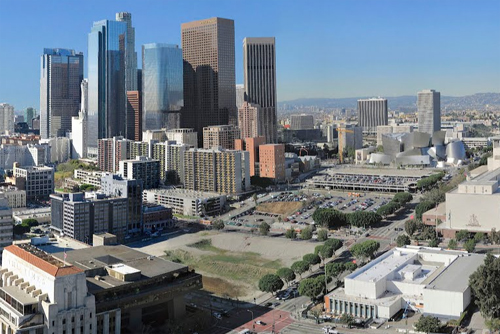 We will be reviewing serviced offices, managed offices, executive suites, and co-working space options. We will also be researching virtual office and mailbox options for businesses that that don't require the physical presence but would like a mailing address in LA.