If you are looking for office space in Paris, then here are some key facts that may be useful.
Paris is the capital and most populous city in France with a metropolitan area covering 12 square kilometres, and a population of 12 million – representing a fifth of France's whole population.
The MasterCard Global Cities Destination Index, in 2015, stated that Paris was the 3rd busiest airport destination in the world with 16 million annual visitors, behind London (1st) and Bangkok (2nd). Numbers of visitors have decreased slightly over the last year due to highly-publicised terrorist attacks, however, due to being a global centre for fashion, food, arts, architecture, museums, galleries, and theatres, the numbers are still impressively high.
The twice-yearly Fashion Paris Week is part of the 'Big 4' Global Fashion Weeks, and has an annual economic impact of over 400 million euros on Paris, excluding sales in stores.
Any high-profile chef worth their salt has spent some time training in Paris. The city has been the trendsetter for the global restaurant scene in terms of menu, setting, experience and cooking style, since the 18th century and today the Michelin Guide and the coveted stars remain the worldwide benchmark. Paris has over 9,000 restaurants and 9 of these have Michelin stars. There are also many other cafes, bistros and brasseries, all of these, Parisian inventions.
The city is home to the most visited museum in the world, the Musée du Louvre, as well as, the Cathédrale Notre Dame de Paris, the Arc de Triomphe, the Musée National Picasso, and the Eiffel Tower. These are just a very small selection of sights and attractions that bring in the 16 million global travellers each year, and the vast display of cultural riches helped to attract an overall number of 75 million visitors to the city's museums and monuments in 2015.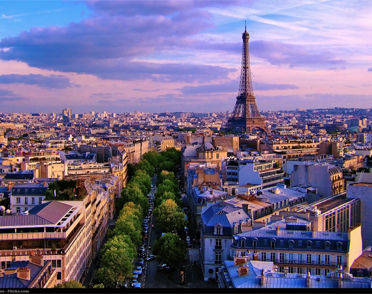 The Paris Chamber of Commerce (Chambre de commerce et d'industrie de Paris, or CCIP) was set up in 1803 by Napoléon Bonaparte in order to represent, serve and defend the interests of businesses in the city of Paris. The Paris Chamber of Commerce also owns many of the city's leading business schools and engineering schools including; HEC Paris and ESCP Europe.
In June 2016, the United Kingdom voted to leave the European Union. The UK is a major global financial centre with many of world's financial institutions having bases there. Since UK's exit, or 'Brexit', many banks expressed concerns about remaining within the UK, preferring to be based in a country within the Eurozone due to preferred protocols but mainly due to the advantages of 'passporting' – to provide financial advice, set up a base or run permitted activities in another EU country.
In July 2016, the French Prime minister, Manuel Valls, told French finance leaders he wanted Paris to become 'the financial capital of the future' after Brexit. He pledged to make Paris' tax regime for expatriates the most favourable in Europe.
Aside from setting up a one-stop administrative point for foreign companies seeking a foothold in France with services in the English language, he pledged to make the tax regime more favourable to expatriates, provide deductions for non-salary perks such as employers paying for employees' children's school fees, and he also promised that schools will open as many classes for foreign children in their native language as necessary.
Paris has certainly got the office space to accommodate incoming businesses. It has a range of office space in traditional Parisian buildings across the city, such as in the traditional financial district on avenue de l'Opera, and on rue Raffet, avenue des Champs Elysees, and on rue des Londres, some examples can be seen here. We recommend viewing some of The Office Providers Serviced Offices In Paris here
The most popular office space locations are; the central business district of the City of Paris, the Hauts-de-Seine Department, Boulogne-Billancourt, and La Defense.
A large proportion of the modern office space available to rent is in La Defense – the largest purpose-built business district in Europe.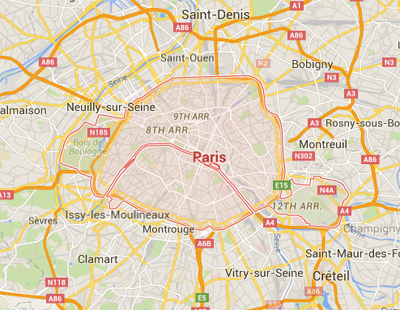 La Defense spans 1,400 acres, and provides over 70 modern office buildings, of which 18 are skyscrapers. The area employs 180,000 daily workers in its 40 million square feet of office space.
The district, to the west of the city centre, started in its development more than 50 years ago and is now home to 1,500 businesses, 2,600 hotel rooms, and 140,000 square feet of retail space. High-profile office occupiers include; Société Générale, AXA, Total, and Arcelor – the world's largest steel producer in terms of turnover.
Additional Pricing Details – Paris
The price of traditional leasehold office space is, as always, dependent on location, quality of building, strength of covenant, length and terms of lease, as well as other factors. In general traditional office space for rent is the equivalent of around £40 to £70 per square foot per annum.
For serviced offices, where the rent is inclusive of rates, insurance, cleaning, electricity, furniture, dilapidations, and reception and administration services (depending on individual agreement), the costs range from around £250 to £500 per desk per month, although this is dependent on location, quality and demand also. Co-working space prices vary quite significantly from hub to hub, as do the pricing models, so we would recommend you contacting us for more specific information.